Rebel by Marie Lu (Legend #4)
Published by Roaring Book Press on October 1st 2019
Genres: Young Adult, Sci-fi, Dystopian
Pages: 384
Format: Hardcover | Paperback | Audiobook | e-Book
Respect the Legend. Idolize the Prodigy. Celebrate the Champion. But never underestimate the Rebel.

With unmatched suspense and her signature cinematic storytelling, #1 New York Times–bestselling author Marie Lu plunges readers back into the unforgettable world of Legend for a truly grand finale.

Eden Wing has been living in his brother's shadow for years. Even though he's a top student at his academy in Ross City, Antarctica, and a brilliant inventor, most people know him only as Daniel Wing's little brother.

A decade ago, Daniel was known as Day, the boy from the streets who led a revolution that saved the Republic of America. But Day is no longer the same young man who was once a national hero. These days he'd rather hide out from the world and leave his past behind. All that matters to him now is keeping Eden safe―even if that also means giving up June, the great love of Daniel's life.

As the two brothers struggle to accept who they've each become since their time in the Republic, a new danger creeps into the distance that's grown between them. Eden soon finds himself drawn so far into Ross City's dark side, even his legendary brother can't save him. At least not on his own . . .
INDIGO | BARNES AND NOBLE | AMAZON | THE BOOK DEPOSITORY
---
New Story, New Characters, Same World – I can't believe that Marie Lu has made us a new story to enjoy in one of my favorite series of all time! I'm excited to dive into all the new characters story lines and hopefully see some of my favorites from the first trilogy!
Is Dystopian Making a Comeback? – If so, then I am pumped! Dystopians have a certain appeal to them as they are not too far off in imagination of what our world could eventually look like.
Look at That Cover – I literally hit the floor from the beauty of it. The vivid purples and blues really grab the eye. Absolutely stunning!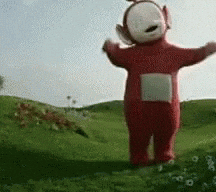 Have you read Rebel? What are your thoughts on a continuation to the series? I would love to hear them!
Until next time,