Sea Witch by Sarah Henning
Published by Katherine Tegen Books on July 31st 2018
Genres: Young Adult, Fantasy
Pages: 368
Format: ARC
Everyone knows what happens in the end. A mermaid, a prince, a true love's kiss. But before that young siren's tale, there were three friends. One feared, one royal, and one already dead.

Ever since her best friend, Anna, drowned, Evie has been an outcast in her small fishing town. A freak. A curse. A witch.

A girl with an uncanny resemblance to Anna appears offshore and, though the girl denies it, Evie is convinced that her best friend actually survived. That her own magic wasn't so powerless after all. And, as the two girls catch the eyes—and hearts—of two charming princes, Evie believes that she might finally have a chance at her own happily ever after.

But her new friend has secrets of her own. She can't stay in Havnestad, or on two legs, unless Evie finds a way to help her. Now Evie will do anything to save her friend's humanity, along with her prince's heart—harnessing the power of her magic, her ocean, and her love until she discovers, too late, the truth of her bargain.

The Review
---
Sea Witch by Sarah Henning is a magical origin type retelling of our favorite villain from the Little Mermaid. That's right, the sea with herself. The dark witch that likes to steal beautiful voices and curse sweet young mermaids to miserable lives on the surface was actually one of those girls herself. If you're into retellings as much as I am and are looking for the a cool origin story for this sea witch, then you're in for a treat because this book has it all!
I don't know what's going on recently, whether it be the current trend or I'm just really into nautically themed books, but this book was everything I could have asked for. Sea Witch has a magical plot, fascinating characters, dark undertones, heated romances, and writing that ebbs and flows (see what I did there?).
(Trend alert: waves upon waves upon waves!)
I want to talk about the characters, because that was probably one of my biggest highlights that I took away from the book. Henning does a fantastic job at creating a morally conflicted MC. Evie, our main character is not a villain in the least. But throughout her life she must keep your true self hidden from everyone including her best friends in fear of being burned at the stake. That's right, you guessed it, Evie is a very powerful witch. She was saved at the brink of her life by her mother and now has dark magic flowing through her veins. I really enjoyed her story the most. The decisions she had to make, the way she had to hide a huge part of herself for so long really resonated with me.
(Not to worry, Evie bares no resemblance to this Sea Witch ;))
Another big highlight for me was the plot and and writing as they pretty much go hand in hand in this situation. How do you turn one of the fairy tale's most notorious villains into someone readers can sympathize and root for? Henning does just that. She made her human. Let's be honest we can all be villains; it's all about the decisions and choices we make. She was able to come up with a unique and interesting origin story for the Sea Witch, and it is a testament to a well written book. The story flows and keeps you as the reader engaged at the edge of your seat!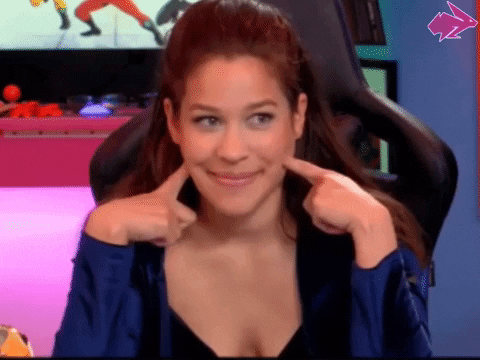 (Me in delight after reading this wonderful work of fiction)
(Not actually me though)
So if you're into fairy tales, origin stories, mermaids, or the nautical genre in general, then I highly urge you to pick this one. You won't be disappointed!
---
Have you read Sea Witch? What did you think of it?
Let me know in the comments!
---
Until next time,
TWITTER | GOOD READS | INSTAGRAM | BLOG LOVIN'
#

Dark

Water

Origins
SARAH HENNING is a recovering journalist who has worked for the Palm Beach Post, Kansas City Star and Associated Press, among others. While in South Florida, Sarah lived and worked through five hurricanes, which gave her an extreme respect for the ocean. When not writing, she runs ultramarathons, hits the playground with her two kids and hangs out with her husband Justin, who doubles as her long-suffering IT department. Sarah lives in Lawrence, Kansas, which, despite being extremely far from the beach, happens to be pretty cool.