These Rebel Waves by Sara Raasch (Stream Raiders #1)
Published by Balzer + Bray on August 7th 2018
Genres: Young Adult, Fantasy
Pages: 472
Format: ARC
Adeluna is a soldier. Five years ago, she helped the magic-rich island of Grace Loray overthrow its oppressor, Argrid, a country ruled by religion. But adjusting to postwar life has not been easy. When an Argridian delegate vanishes during peace talks with Grace Loray's new Council, Argrid demands brutal justice—but Lu suspects something more dangerous is at work.

Devereux is a pirate. As one of the outlaws called stream raiders who run rampant on Grace Loray, he pirates the island's magic plants and sells them on the black market. But after Argrid accuses raiders of the diplomat's abduction, Vex becomes a target. An expert navigator, he agrees to help Lu find the Argridian—but the truth they uncover could be deadlier than any war.

Benat is a heretic. The crown prince of Argrid, he harbors a secret obsession with Grace Loray's forbidden magic. When Ben's father, the king, gives him the shocking task of reversing Argrid's fear of magic, Ben has to decide if one prince can change a devout country—or if he's building his own pyre.

As conspiracies arise, Lu, Vex, and Ben will have to decide who they really are . . . and what they are willing to become for peace.

The Review
---
These Rebel Waves by Sara Raasch is the first book in her new pirate fantasy filled with botanical magic, a kingdom fueled by religion and hate, and a girl trying to unite her country against them.
Ever since I read Raasch's first series, Snow Like Ashes, I have come to love her knack for story telling and character building. So when it comes to These Rebel Waves, there was no surprise how much I would love it. Not to mention that it deals with PIRATES!
I have been craving for a fantasy fueled story with pirates for a while now, so I'm glad I got to read this one.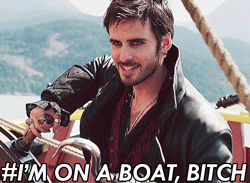 The story follows Lu, the daughter of rebel leaders turned politicians after the war ended. She wants nothing more than to unite the pirate syndicates and solve the worst disease that has plagued their lands since the war, Shaking Sickness. It also follows rogue pirate, Vex. Him and his crew don't belong to any of the pirate syndicates and they just do whatever they please. So when Lu saves Vex from imprisonment, she hires them for a much grander task, to save the island from going to war again. Finally, there is one more POV, the crown prince, Benat. His father is the ruthless ruler that wants to abolish all magic from the island he's set his eyes on conquering all the years ago. Now Benat is tasked to use the botanical magic his father was so pressed to rid of in order to make super soldiers that can be stronger and more immune to ailments.
Phew… that was a mouthful, but that was only the cliff notes version of the story. There is still so much more to it than just that. You are in for a wild ride of pure fantastical enjoyment. Raasch has seriously honed in on her story and brings her world to life. I was so immersed in the characters and story that it went by way too fast. I want more now!!!
And let me tell you, I did not see that twist towards the end coming. I know Raasch is good at big reveals, but man this one was huge! Can't wait to see how it plays out.
My one very tiny complaint is about Benat. His chapters were so few and far between for 75% of the story. I wanted to know more about him and his character. I hope he gets some time to shine in the sequel and we get to see more growth from him.
Needless to say, I am super pumped for the sequel, especially with that ending that we got. These Rebel Waves is the perfect summer read!
---
Have you read These Rebel Waves? What did you think of it?
Let me know in the comments!
---
Until next time,
TWITTER | GOOD READS | INSTAGRAM | BLOG LOVIN'
#

These

Rebel

Waves
SARA RAASCH has known she was destined for bookish things since the age of five, when her friends had a lemonade stand and she tagged along to sell her hand-drawn picture books too. Not much has changed since then — her friends still cock concerned eyebrows when she attempts to draw things and her enthusiasm for the written word still drives her to extreme measures.

Her debut YA fantasy, SNOW LIKE ASHES, the first in a trilogy, came out October 14, 2014 from Balzer + Bray. It does not feature her hand-drawn pictures.