Forest of a Thousand Lanterns by Julie C. Dao (Rise of the Empress #1)
Published by Philomel Books on October 10th 2017
Genres: Young Adult, Fantasy
Pages: 363
Format: Hardcover
An East Asian fantasy reimagining of The Evil Queen legend about one peasant girl's quest to become Empress–and the darkness she must unleash to achieve her destiny.

Eighteen-year-old Xifeng is beautiful. The stars say she is destined for greatness, that she is meant to be Empress of Feng Lu. But only if she embraces the darkness within her. Growing up as a peasant in a forgotten village on the edge of the map, Xifeng longs to fulfill the destiny promised to her by her cruel aunt, the witch Guma, who has read the cards and seen glimmers of Xifeng's majestic future. But is the price of the throne too high?

Because in order to achieve greatness, she must spurn the young man who loves her and exploit the callous magic that runs through her veins–sorcery fueled by eating the hearts of the recently killed. For the god who has sent her on this journey will not be satisfied until his power is absolute.

The Review
---
Forest of a Thousand Lanterns by Julie C. Dao is the first book in East Asian inspired fantasy retelling of the Evil Queen. It follows Xifeng as she goes from being a poor village girl to the Empress' lady in waiting and has her sights set on being the next Empress. With dark magic flowing through her veins, she must combat between the good and evil inside her. But is it too much for her to handle?
HOLY MOLY BOOKWORMS. If you haven't read this one yet, then I don't know what you are waiting for. This was hands down one of my favorite reads of 2017! I loved pretty much everything about it. I can barely contain my excitement as I write this.
Forest of a Thousand Lanterns was lustrous and visually appealing to my imagination. Dao takes you on a magical adventure filled with beauty, power, love, and deceit. The way her writing ebbed and flowed made it enjoyable to read and easy to follow. It was laced with vivid descriptions, beautiful atmospheric scenery, and swoon-worthy dialogues.
My favorite character was hands down Xifeng. It's been a while since I last read an anti-hero type character like her. I was rooting for her to do the right thing, but also secretly enjoying her evil side. You could tell it was always a battle inside her when it came to unleashing her dark magic. She was equal bits kind and cruel, beautiful and hideous, good and evil. Her character growth was astounding.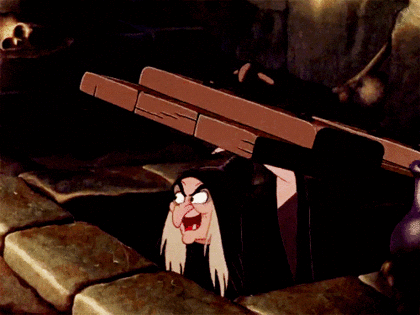 The plot was also very fast moving as well. You would think a journey from being a poor village girl to the imperial palace to becoming a handmaiden, and trying to take the throne all in one book would be too much to handle, but Dao does so without taking away from character development and world building. I thought everything was done so precisely.
I know there is so much more to come in the sequel, especially after that ending, and I can't wait to get my hands on it. If you haven't picked up Forest of a Thousand Lanterns, then I highly recommend you do so. You won't be disappointed.
---
Have you read Forest of a Thousand Lanterns? What did you think of it?
Let me know in the comments!
---
Until next time,
TWITTER | GOOD READS | INSTAGRAM | BLOG LOVIN'
#

Rise

of

The

Empress
JULIE C. DAO (www.juliedao.com) is a proud Vietnamese-American who was born in upstate New York. She studied medicine in college, but came to realize blood and needles were her Kryptonite. By day, she worked in science news and research; by night, she wrote books about heroines unafraid to fight for their dreams, which inspired her to follow her passion of becoming a published author. Forest of a Thousand Lanterns is her debut novel. Julie lives in New England. Follow her on Twitter @jules_writes.